Examples
Client Examples
Marketing Options offers you over twenty-five years of marketing and sales experience with local, regional, national and international companies.
We encourage our clients to select the marketing services that best meet their requirements to cost effectively manage the entire marketing process.
The examples below characterize our capabilities, quality and the caliber of client we serve. You can also click here for a portfolio of recent examples of our work.
---
Avery Dennison - FreshMarx® Products, serving the food safety industry.

Avery Dennison's Printer System Division, the home for FreshMarx® Products, offers labeling solutions for virtually every food safety application. We provided these services:
Primary and secondary research
Strategic marketing plan
Logo design
Brochure and sell sheets
Advertising
Public relations
Web
Copy writing
Tradeshow support
Sales presentation
---
Crown Packaging - serving automotive, industrial and retail industries.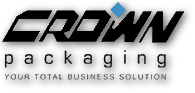 Crown Packaging provides contract packaging, warehousing, and containment/inspection services. We conducted marketing research, created a strategic marketing plan, provided e-marketing, Web and search engine optimization services.
---
CMH Manufacturing - serving the foundry industry.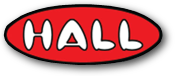 CMH is a manufacturer of Hall tilt-pour permanent mold casting machines and foundry systems. We created a new design for their international multi-language web, making it easier for the client to edit the site themselves, and easier for users to navigate. We also play a significant role in their international tradeshow initiatives, public relations and advertising.
---
International Mold Steel - serving plastics and die casting industries.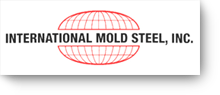 We manage public relations, advertising, sales presentations, Web design (3 sites total), electronic discussion forums, photography and search engine optimization for this international mold and die steel company.
---
Palmer Manufacturing - serving the foundry industry.
Palmer Engineering - serving the foundry and manufacturing industries.
Palmer Golf Solutions - serving golf courses.



We manage public relations, advertising, Web design, e-commerce, video, photography, tradeshow booth and design for this foundry and industrial equipment manufacturing company.
---
Neff Packaging Solutions - serving consumer packaged goods industry.

We created a Web site, produced marketing collateral, managed public relations, conducted event planning and provided photography services.
---
Reed Elsevier, Inc. - serving all industries.

Using primary and secondary research, we presented Web site design trends and competitor analysis for the Nexis Products & Services Marketing Team, a division of Reed Elsevier, Inc.
---
Good Samaritan Hospital - serving local medical industry.


We developed a CD-ROM handout for a physician referral campaign, employing custom video and PowerPoint presentations.