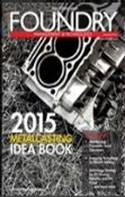 Barbara Castilano, President of Marketing Options LLC,
was featured in the January 2015 issue of Foundry Management & Technology Magazine. Her article, "Lean Approach Expands Online Effectiveness," discusses how the same Lean principles applied to the manufacturing environment also need to be applied to your website to reduce waste and increase results.
Click here to view the article.